LIU Post Youth Camps
LIU Post Youth Camps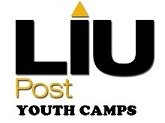 Contact
:
Nickolette
Kacharaba
Work: 
Hillwood Commons East Suites Rm 4
720 Northern Blvd
Brookville, New York 11548
United States
Work Phone: (516) 299 – 4004
Work email: LIU Post Youth Camps Email
Website: LIU Post Youth Camps
Biography:
Dear Parents and Guardians,
On behalf of the LIU Post Youth Programs staff, I would like to thank you in advance for your consideration of our accredited youth programs. The opportunity to attend one of our camps is a chance for your child to explore and expand their horizons and let their imaginations grow in a supervised environment.
LIU Post Youth Camps is expanding to give your children the most value in their experience with us. Our Summer Day Camp—a traditional summer day camp with many different activities all centered for age-specific groups—is going into its 20th season. We have some great new clubs to offer our campers to enhance their summer experience.
Performing Arts Academy is entering its fourth season. Whether you play in a band, sing in a chorus, or are discovering music for the first time, our programs challenge every one of its campers to achieve their highest level of musicianship.
Vacation Camp is great for the first-time camper that is interested in trying our Summer Day Camp, but is also a wonderful way to have return campers reunite with friends and staff.
Winter and spring programs are an amazing way to spend part of a Saturday discovering one concentrated skill. Whether your child needs extra help in math, reading, or writing or wants to explore their more creative side in dance and music, there is something for everyone.
We believe that our program offers more than just fun activities for your child. We provide a personal growth experience that fosters self-confidence, selfesteem, independence, leadership, and mutual understanding. These important skills will last longer than a summer; they will encompass a lifetime. We welcome the opportunity to spend time with your child this year.
If you have any questions, please feel free to contact us any time at 516-299-4004 or email us at post-youthcamps@liu.edu. Our door is always open.
Sincerely yours,
Nickolette Kacharaba, Director – Youth Program