Day of Percussion 2020

This year's Nassau County Music Educators Association (NMEA) Day of Percussion will be held on

April 24, 2020

at East Meadow High School. The day will consist of masterclasses by Joel Rosenblatt on  Drumset and Nick Werth on Vibes and rudimental drumming.  There will also be the performance of the NMEA All-County Percussion Ensemble made of some of the finest percussionists in Nassau County.  The evening will conclude with a "Massed Ensemble", where everyone in attendance will also get to perform (more information to follow). Door prizes will be raffled during this event by many participating percussion companies.  For more info contact: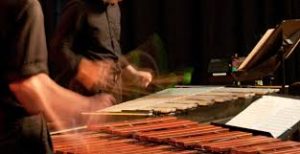 All County Percussion Ensemble Info
NMEA All-County Ensemble is the auditioned group that performs at the NMEA Day of Percussion. Students in grades 7 through 12 need to be RECOMMENDED for an AUDITION, and then pass the AUDITION to be selected for this group.
Nomination forms for the 2020 All-County Day of Percussion Ensemble will now open and available at www.nmeaac.org   Click on the NOMINATE tab and then AC NOMINATIONS, then select Day Of Percussion under nomination type. This is only for students grades 7-12 interested in auditioning for the All-County Ensemble.  Students will be selected based on their audition, all students can audition, no need to have participated in NYSSMA the previous year.
All-County Ensemble requirements. Students must meet the following criteria:
1. Applicants must come in with a prepared percussion solo from an appropriate level in the NYSSMA manual (previously performed solos are acceptable). If applicants can perform on a variety of percussion instruments (snare, mallets, timpani or multi-percussion), they are encouraged to do so, this will increase their chance of being selected into the group.
2. Applicants MUST attend all rehearsals for entire rehearsal time. Failure to attend any portion of any rehearsal will result in the student being removed from the ensemble.
3. After Selection– any player who does not satisfactorily learn their music, will not be permitted to participate in the All-County Ensemble.
Timeline for auditioned ensemble:
Friday, December 6, 2020 – Nominations Open
Friday, January 17, 2020 – Nomination Deadline (Audition times to follow)
Monday, January 27, 2020 – Auditions at Massapequa HS – 3:30pm – 10pm
2020 All-County Percussion Ensemble Required Rehearsals:
Monday, March 23  – 4:30pm – 9:00pm (Massapequa HS, Bring a bag dinner)
Wednesday, April 1 – 4:30pm – 9:00pm  (East Meadow HS, Bring a bag dinner)
Tuesday, April 21 – 4:30pm – 9:00pm  (East Meadow HS, Bring a bag dinner)
Wednesday, April 22 – 4:30pm – 9:00pm (East Meadow HS, Bring a bag dinner)
Friday, April 24 – 3:00pm report time for "Day of Percussion"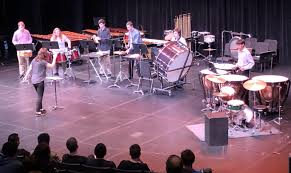 This is an outstanding event that is appropriate for students of all ages. We encourage you to bring all of your students to enjoy the day and participate in the Massed Ensemble.