Performing Arts Academy at LIU Post
Performing Arts Academy at LIU Post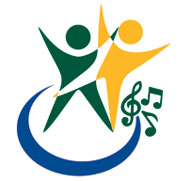 The LIU Post Youth Camps is very proud to announce the 5th Annual Performing Arts Academy.  The Performing Arts Academy is a three-week program that challenges every one of its campers to achieve their highest level of musicianship.  At the Performing Arts Academy we take pride in featuring our top-level LIU Post and Long Island music educators to perform and instruct the serious young musician, while creating new friendships and lifelong memories.
The Performing Arts Academy performs in our state of the art Tilles Center for the Performing Arts where famous performances have been given by the Boston Symphony Orchestra conducted by Seiki Ozawa, cellist Yo-Yo Ma, the Big Apple Circus, Alvin Ailey American Dance Theatre, Bill Cosby, James Taylor, Chris Botti, Wynton Marsalis, Idina Menzel and the MET Orchestra with James Levine.
Campers can find themselves playing in a full sized concert band, singing in choir, becoming a theatrical member of a musical or soloing in a jazz combo.  Our program allows your child to experience challenges, learn new skills, make new friends and most importantly form lifelong memories all through the power of THE ARTS!
Registration Form: To access the Performing Arts Academy Registration Form, Click here!
Address:
LIU Post Youth Programs
Post Hall
720 Northern Blvd
Brookville, New York 11548
Office:  (516) 299 – 4004
Fax:  (516) 299 – 2213
Email: Post-Youthcamps@liu.edu
Website: Performing Arts Academy Website
Facebook Page: http://www.facebook.com/LIUPOSTYOUTHCAMPS