Unitarian Universalist Congregation at Shelter Rock
Unitarian Universalist Congregation at Shelter Rock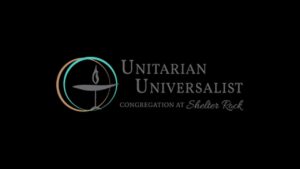 Contact
:
Ministers
Assistant
Work:
48 Shelter Rock Road
Manhasset, New York 11030
Work Phone: (516) 472-2941
Email: [email protected]
Website: Unitarian Universalist Congregation at Shelter Rock
Biography:
Unitarian Universalism draws from the teachings of the major world religions and appeals to people from a diversity of traditions. For both the heart and the mind, Shelter Rock offers engaging worship, religious education, opportunities for social action, a breadth of extraordinary music, and a community of caring, curious and compassionate people.  We aspire to be a loving religious community where we can grow spiritually and build a more just and joyful world.